Dr.-Ing. Philipp Rosendahl,
Junior Research Group Leader Additive Manufacturing
3D printing and the construction industry: a technology and an industry made for each other. Compared to subtractive or formative manufacturing processes, additive manufacturing requires low investments that are affordable by the medium-sized construction industry. The industry's products are unique, different for each building, and often complex.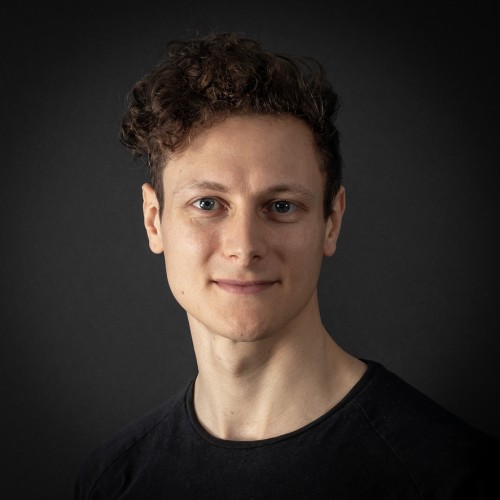 AM Ceramics describes the research of using clay as 3D printing material. Main topic is the development of the at ISM+D designed and built 3D clay-printing technology, based on an industrial Robot. This printer is used to examine potential applications for designing and constructing 3D printed bricks. Upcoming projects are the development of 3D printing techniques for restauration and conservation of old brick buildings and their facades. Moreover, the development of 3D printed pillars or supports with an interlock system are explored.
Currently, investigations proceeding to ensure the quality of additively manufactured paper structures concerning the mix design and its rheology, the production process, and especially the shrinkage outcomes, that will have a big impact on performance and efficiency 3D paper printing production in consideration of the printability, generating self-supported built structure and optimizing the production. The mechanical and acoustic behavior for 3D paper printed structural members will be also investigated, this way will be utilizing 3D paper printed objects according to its acoustic properties and benefits the most from the technology since mostly the acoustic properties rely on the geometry, to build an innovated design and functionalized it for sound-absorber, like hanged baffles from the ceiling.
Wire + Arc Additive Manufacturing (WAAM) is an additive process which utilizes standard welding equipment in combination with an automated control system. This allows for weld material to be built up into three-dimensional objects in metals. While the resolution of WAAM is lower than other metal printing methods, the major benefits come from the potential to print large-scale structures at a relatively fast production speed. Research on WAAM at the ISM+D focuses on its potential use in the built environment. Current research topics include the use of WAAM to reinforce free-form thin sheet metal façade elements, the fabrication of functionally-graded lattice structures, as well as steel-printed façade connections.
Glass is a unique and indispensable material in the built industry, unparalleled in it's combination of strength, transparency and durability. With AM Glass, we explore the possibility of printing complex glass geometries on and perpendicular to a glass base plate. The current aim of AM Glass is to design, manufacture, analyse and optimise possible geometries in an iterative process. By doing so, the freedom of form that is provided with this technology not only offers the potential integration of load transfer capability through a additively manufactured joint, but also individual reinforcement of glass plates can be achieved via stress oriented stiffening and improvements can be imagined regarding insulated glazing units.
With our plastic 3D printers it is possible to create the first prototypes and mock-ups for research projects to check their geometries on a smaller scale. In addition, our laboratory produces special components for experimental setups, which can be perfectly adapted to the respective experiments. Also in teaching, with the help of multi-coloured illustrative models, constructive relationships can be shown in all three dimensions. The printing is carried out in FDM and SLA processes and offers a wide range of different plastics, which can be selected depending on their intended use.


Head
 
Name
Contact

Dr.-Ing.

Philipp Rosendahl
Team
 
Name
Contact

Philipp Amir Chhadeh

M.Sc.

Christin Gandyra

M.Sc.

Marvin Kehl

M.Sc.

Inés Burdiles

M.Sc.

Kerstin Thiele

M.Eng.

Alexander Wolf

M.A. Architekt

Juan Ojeda

M.Sc.